Gabbie and I enjoyed a brief but intense snow squall that swamped us while we were outside late Wed afternoon, Mar 7, 2018.
Temps were around freezing. Neither one of us wore gloves, but that didn't stop us from playing with the snow.
The falling snow was comprised mainly of snow pellets. Since it was sticky, the snow could easily be made into snowballs, which Gabbie likes to grab and crush and throw to the ground.
Gabbie also enjoyed swishing her hands in the snow that covered the concrete driveway.
The snow was driven at an angle by brisk winds. When walking into the wind, Gabbie squinted her eyes and smiled at the snow pellets hitting her face. She stuck her tougne out at times, as if trying to taste the snow.
Fun memory.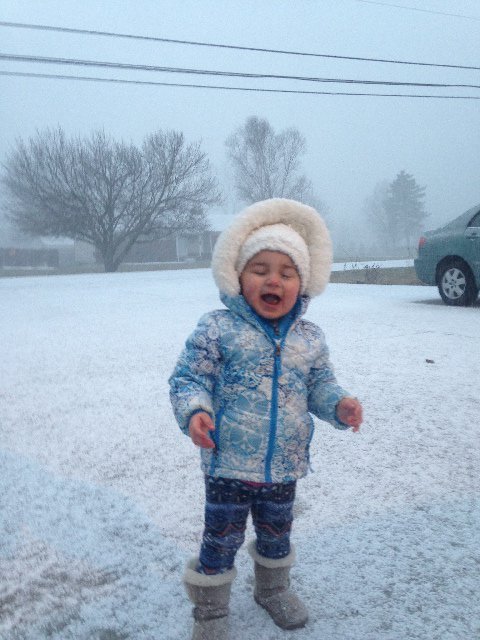 All photos